Ottawa, November 4, 2021
To Our Cargo Service Customers,
I am writing to notify you of temporary changes to our cargo services between Ottawa, Iqaluit and Qikiqtaaluk communities which will take effect this weekend. These changes are necessary to ensure that we are able to complete the shipments we have on-hand currently and create space within our facilities to properly protect new shipments before we receive them. To accomplish this we will devote our available resources to moving as many on-hand shipments as possible and will be unable to accept any new tenders in either Ottawa or Iqaluit between Saturday November 6th and Tuesday November 9th inclusive. These temporary changes do not apply to other parts of our cargo network and cargo will continue to move normally on all other routes.
As many of you are aware, Canadian North has been responding to a local state of emergency in Iqaluit by collaborating with many partners on a significant airlift of water into Iqaluit. In the last three weeks, water movements have, without notice, more than doubled the typical volume of cargo inbound to Iqaluit and remain ongoing. The scale of what has been achieved, not just by Canadian North but by all of the partners that have collaborated on this initiative, is incredible. That said, it has also placed tremendous strain on our people and facilities in Ottawa and Iqaluit, has coincided with a difficult period of weather on Baffin Island and has contributed to delays on other shipments in our network. We have explored all available options to augment staffing levels and aircraft capacity – but markets for both of these resources have also been challenging. While we have had some success in both of these areas, we have not been able to fully resolve the issue.
I know that many of you are concerned about shipments that have been delayed and we share your concern. While we understand that a pause on new tenders is disruptive, and it is not a decision we take lightly, we feel it is important that we complete a significant portion of the shipments we have on-hand currently prior to receiving new tenders. Failing to take this step would put new cargo tenders at risk of damage and cause further delay to current shipments, so we must take this action to prevent that outcome.
Finally, I want to take brief moment to recognize the incredible effort of our front-line cargo employees, as well as those from partner organizations that have responded during this crisis. I understand that there is frustration over these delays, but ask for your patience on behalf of our team members – they are working extremely hard right now.
We will provide another update early next week.
Sincerely,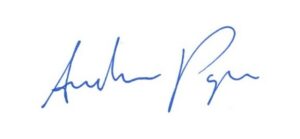 Andrew Pope
Vice President, Customer & Commercial
Canadian North